Insurance as a Service,
for your customers.
Maximum extra profit with minimum effort
The challenge of
insurance distribution
To supplement your core business, are you planning to offer your customers insurance?
Have you have recognised that insurance consulting creates some challenges?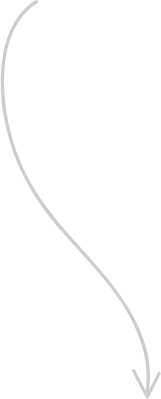 Lucrative insurance products are usually complex and therefore require a high level of consultation and still sell very slowly via pure online channels. When it comes to expensive products, many end customers want personal and expert advice before they take out a policy.

The insurance business is not part of your core competencies?

Training your employees to become insurance experts is time-consuming and cost-intensive, and is often not the aim of these employees?

Consulting processes for insurance companies do not easily fit into your process and IT landscape?

Are there some legal hurdles to overcome?
The solution:
Insurance consulting as a service
You can leave the consultation and sales of insurance policies to the Anivo insurance experts. You don't have to worry about anything.
Based on the Anivo software solutions for insurance distribution, Anivo also provides – as an optional service module – the online distribution and operation of insurance products with individual insurance consulting "as a service".
We make certain that your customers are well insured and take over the complete sales process. Our proven insurance experts personally advise your end customers on your behalf. The Anivo expert is located locally in an Anivo Insurance Service Centre. Advice is provided via video, telephone, chat or e-mail.
Guaranteed preservation of your customer sovereignty
As an insurance partner, each of your customers "belongs" to you. Anivo guarantees that cross-selling and up-selling activities are excluded outside the scope of the agreements made.
A profitable source of income with minimal effort and risk
As a customer of Anivo Operations Factory, you can concentrate on your core business and generate additional income with little effort and risk, increase customer loyalty, and eventually win additional customers for your core business.
Highly efficient hybrid consulting approach – proven end-to-end solution
Anivo applies a hybrid approach to the distribution of complex insurance products, combining online insurance distribution with personal advice from insurance experts. Video consulting at the sales partner's premises in the course of customer consulting has proved particularly successful. If necessary, your sales consultant will call in an Anivo insurance advisor via video during his consultation with his customer. Alternatively the final customer can require the consultation at home by laptop, tablet or smartphone.
What differentiates an Anivo
Insurance Service Center?
Benchmark efficiency – up to 7 consulting appointments daily
Typically, the Anivo insurance experts make five to seven consulting appointments a day, an absolute benchmark in the insurance industry.
Compare that to conventional personal insurance advice: a maximum of half as many appointments per day are usually possible.
Open communication of individual performance
Consultants are continuously informed about their own performance and the performance of their colleagues via AnivoCore on a live screen. This creates a well-balanced internal team competition that employees enjoy.
No commissions
Anivo insurance experts earn a fixed salary. This enables them to offer each client an insurance solution that best suits his or her needs.
Benchmark closing rates – above 60%
In Bancassurance, the Anivo team achieves average acquisition rates of over 60% – at moderate cancellation rates of less than 10%.
Qualified insurance experts
The entire Anivo team consists of carefully selected, certified insurance experts with many years of experience. In this way, we guarantee the highest quality in insurance consulting.
Employee development
Regularly monitored discussions and individual coaching with employees, for example through video analysis, lead to on-going improvement in the performance of each individual team member.
Benchmark customer satisfaction – 61% NPS
Anivos Net Promoter Score (NPS) is currently 61%. This means that 61% of the end customers would recommend Anivo's Insurance advice to a friend. Another figure beyond any industry average.
A good atmosphere – a real team
We celebrate success together – failures are constantly analysed. Continuous improvement makes us better and better. The team works physically together in the Anivo Insurance Service Centre. Ongoing exchange of ideas and mutual learning are on the daily agenda.
Benchmark Effizienz – täglich 5 bis 7 Beratungstermine
Die Anivo Versicherungsexperten nehmen in der Regel täglich fünf bis sieben Beratungs-Termine wahr. Ein absoluter Benchmark in der Versicherungs-Industrie.
Zum Vergleich: Bei der herkömmlichen persönlichen Versicherungsberatung sind üblicherweise maximal halb so viele Beratungs-Termine pro Tag möglich.
Benchmark Abschlussraten – jenseits der 60%
Im Bereich Bancassurance erzielt das Anivo Team durchschnittliche Abschlussraten von über 60% – bei moderaten Stornoraten von unter 10%.
Benchmark Kundenzufriedenheit – NPS von 61%
Anivos Net Promoter Score (NPS) liegt derzeit bei 61%. Das bedeutet: 61 % der Endkunden würden die Anivo Versicherungsberatung einem Freund weiterempfehlen. Ebenfalls ein Wert jenseits jedes Branchendurchschnitts.
Ausgewiesene Versicherungsexperten
Das gesamte Anivo Team besteht aus zertifizierten Versicherungsexperten mit langjähriger Erfahrung, die sorgfältig ausgewählt wurden. So garantieren wir höchste Qualität in der Versicherungsberatung.
Die Stimmung ist gut – ein echtes Team
Erfolge feiern wir gemeinsam – Misserfolge werden laufend analysiert. Kontinuierliche Verbesserung macht uns immer besser. Das Team arbeitet räumlich im Anivo Versicherungsservice-Center zusammen. Laufender Gedankenaustausch und gegenseitiges Lernen steht auf der Tagesordnung.
Offene Kommunikation der individuellen Performance
Beratende sind über AnivoCore per Live-Bildschirm laufend über die eigene Performance und die Leistung der KollegInnen informiert. Dadurch entsteht ein gesunder teaminterner Wettbewerb, welcher den Mitarbeitenden Spass macht.
Keine Provisionen
Anivo Versicherungsexperten erhalten einen Fixlohn. Dadurch sind sie bestrebt, jedem Kunden eine Versicherungslösung vorzuschlagen, die optimal zu seinen Bedürfnissen passt.
Mitarbeiter-Entwicklung
Regelmässige Monitoring Gespräche und Einzelcoachings mit Mitarbeitenden – beispielsweise durch Videoanalyse – bewirken eine laufende Leistungs-Verbesserung jedes einzelnen Team-Mitglieds.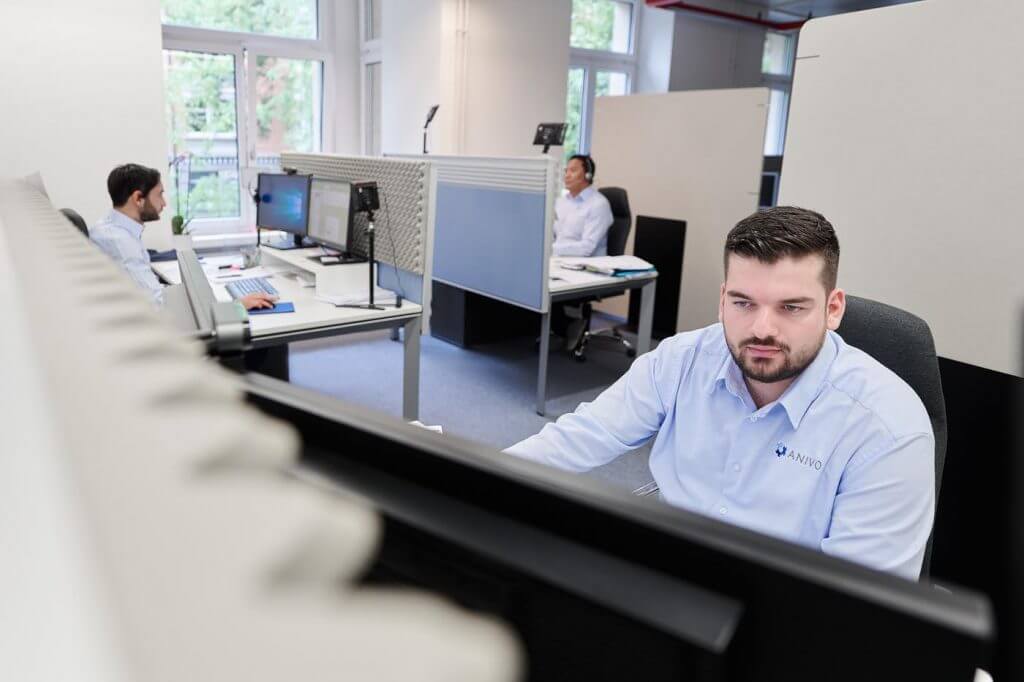 The solutions we sell and our software platform are continuously developed in cooperation with our insurance and sales partners.
We eat our own dog food
We follow the paradigm "Eating your own dog food" and that is why we use our own software. As a result, we create tailor-made software solutions and products that we would sell to our own grandmothers. And all this from a single source.
360-degree feedback
Our competencies, our processes and our software are continuously perfected through 360-degree feedback. Within a few weeks, product and software improvements are derived and implemented. We want our customers to get exactly what they want as quickly as possible.
Target-oriented monitoring
AnivoCore offers comprehensive reporting and analysis functionalities that allow the continuous assessment of insurance product portfolios, their portfolio development, the consulting process, the interaction of all parties involved (insurance companies, sales partners and Anivo) or the frequency and type of claims. Customer feedback from consultations is collected in a structured manner. This enables us to derive adjustments to insurance products, the advisory process and the interaction of all parties involved (insurers, distribution partners and Anivo) at very short notice and to implement them after consultation.
The Anivo Operations Factory
can do a whole lot more.
Fast Customer Service – Satisfied End Customers
Many insurers are currently struggling with this: End customers are dissatisfied with their insurance if processing times are very long. Anivo handles individual policy adjustments within one day through automated policy administration.
Omnichannel
Consulting is possible via all digital channels: video consulting, phone, chat and e-mail.
Every interaction with your customers is digitally recorded, documented and securely stored.
Periodic reporting
Depending on the specific requirements, regular reporting and regular jour fixes with insurance companies and distribution partners are possible or can be retrieved live at any time via digital channels.
Support in claims matters
In the event of a claim, the Anivo consultants support your customers. We establish direct contact with the insurance clerk and offer end customers neutral assistance, which is often gratefully accepted, especially in regard to understanding the General Insurance Conditions.
Multilingual
Anivo's consulting services are currently available in the following languages:
German
French
Italian
English
Cross-Selling
AnivoCore provides a 360-degree customer view that enables our insurance specialists to fully support customers through up-selling and cross-selling.
This includes
Proactive portfolio analysis, campaign proposals, individual development and campaign planning together with you as our client.
Fully automated mailing campaigns
Post-processing and follow-up calls by Anivo consultants
Currently available exclusively in Switzerland
We currently offer the Operations Factory distribution partners exclusively in Switzerland.
If interested, the offer can also be made available to distribution partners in Austria and Germany.
One-Stop-Shop for your
professional insurance distribution
The Anivo Operations Factory offers both the establishment and operation of insurance service centres as a complete package, such as the one in Zurich.

Depending on requirements, dedicated teams of insurance experts work exclusively for a distribution partner.

The design of the insurance consulting (processes and consulting script) is carried out in close coordination with our distribution partners.

Different customer segments require different sales strategies. Together with our distribution partners, we define which segments to work on and how.

The customer advisors of our distribution partners are informed and trained as to the positioning of the insurance range with their customers.

Anivo has a single-point-of-contact available for all questions that arise with the customer advisors of our distribution partners and their end customers.