Anivo Product Factory
for insurers
Innovation in the insurance business starts with innovative insurance products.
This is how insurance innovation works:
Agile methods to successfully serve all channels
5 points about why it makes sense for insurance companies to use the Anivo Product Factory in product development in the course of digitalised distribution: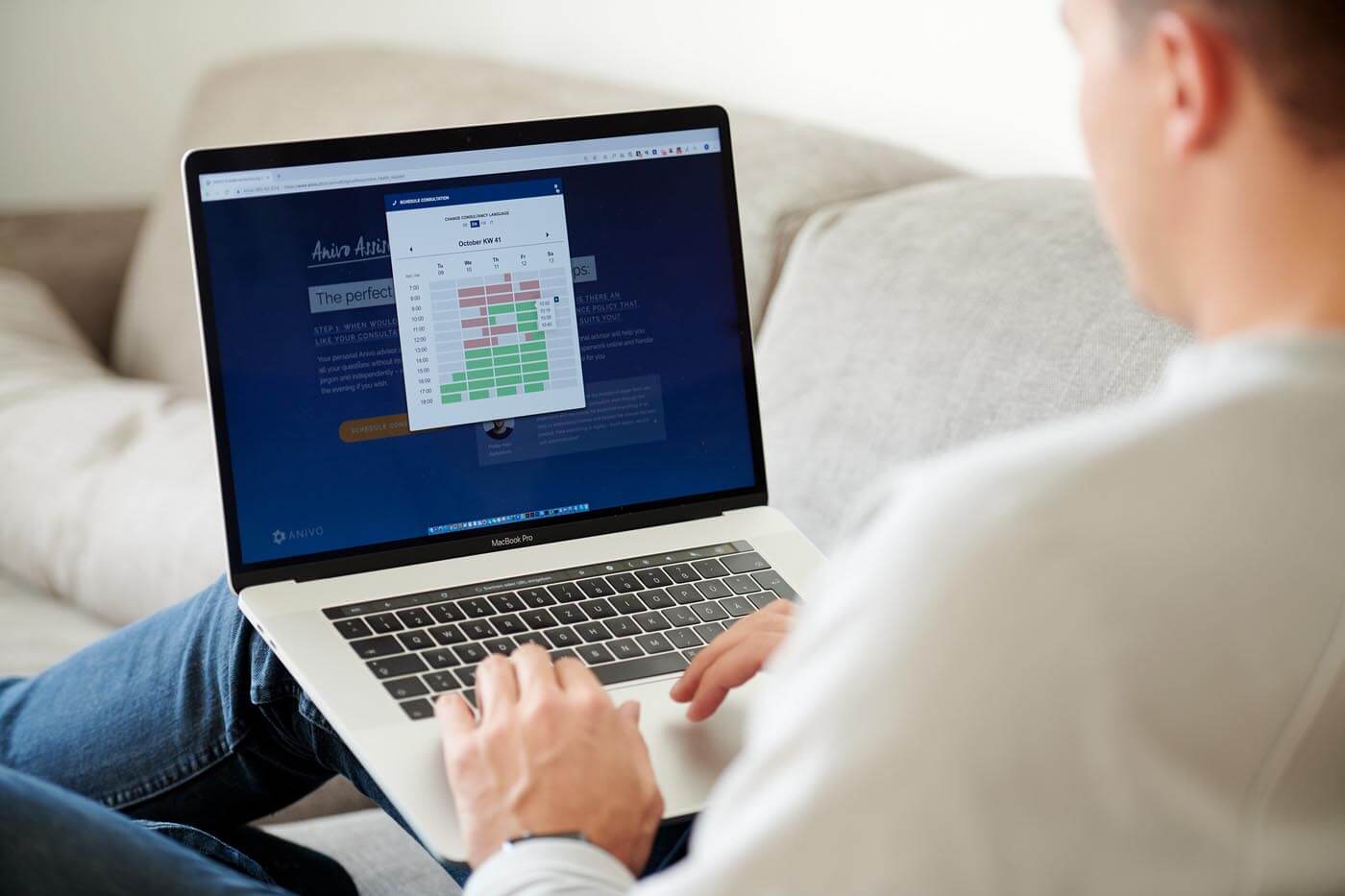 Agile Product-Development

increases innovative power and competitiveness
01
The problem: Market surveys have often proven unsuitable as a basis for product development.
The solution: In order to really find out which products are accepted on the market, Anivo develops insurance products agilely. A digital pilot environment that is very close to the final solution is provided in a short time. This allows for live testing of the insurance product, the sales process, and the pricing.
Subsequently, ongoing improvement with direct customer feedback is carried out in short iteration cycles of one to two weeks. . This agile approach is significantly more effective, more efficient and faster than conventional methods.
Product options, covers or tariffs are updated per customer segment in real time.
Actuaries and product developers thus have the opportunity to put innovative concepts into practice very quickly, thereby creating clear unique selling propositions when compared to the competition.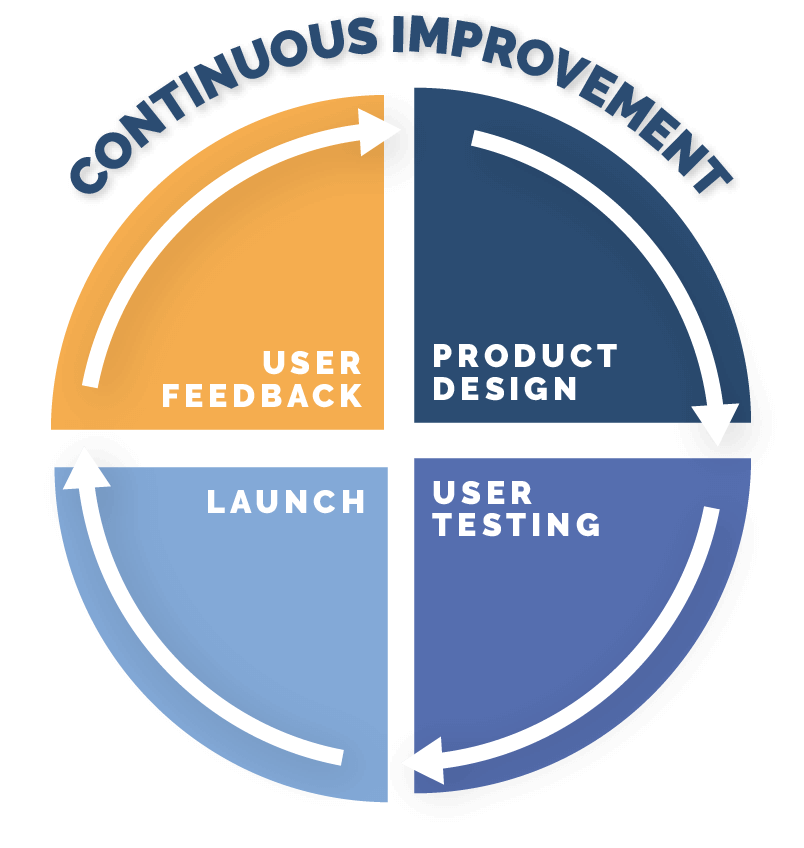 For example:
Multi-variant Tests
Pricing with respect to customer lifetime value
Tactical pricing with specific tariffs for a predefined period (e.g. TV ads)
Rapid sales digitalisation

even with scarce resources
02
The problem: For many insurers, time resources for the development of new products are frequently severely limited. The available resources concentrate on maintaining existing high-yield insurance portfolios and products. At the same time, innovation and digitalisation are the order of the day (innovation dilemma ).
The solution: With Anivo, a professional and experienced team is available at very short notice with which insurers can rapidly drive innovation and sales digitalisation forward.
Drastically shorten

time-to-market
03
The problem: For traditional insurers, the average timeframe for the development and launch of a new insurance product is 12 to 18 months.
The solution: With Anivo, you can reduce development time to 2 to 3 months.
Omnichannel

Efficient implementation of product variants
04
The problem: Depending on the IT landscape, many insurers struggle to quickly map new insurance products in different configurations and forms (tariffs, coverage options, payment options, etc.) for different sales channels (field service, sales partners and online sales).
The solution: Thanks to the comprehensive multi-tenancy capabilities of AnivoCore, different product variants can be implemented and rolled out for all sales channels with high efficiency and in the shortest possible time.
Easy and resource-saving

maintenance of product variants
05
The problem: Many insurers are seeking to reduce maintenance costs caused by many different products and product characteristics. However, if not each distribution channel can be optimally served, this will have a negative impact on revenues at the end of the day.
The solution AnivoCore's multi-client capabilities make the maintenance of product variants and configurations extremely efficient and easy. This means that every sales channel can be optimally served with little effort.
Anivo Product Factory solutions
for insurance partners
Free selection of solution modules
Definition and simplification of the insurance product
Design of the complete consultation process
Lean insurance application suitable for online use (including insurance offer)
Elaboration of a detailed consulting script, which meets the legal requirements for online insurance sales
Definition of the software solution including wireframes of the consulting software and wording
Texting of all process messages (e-mails, SMS)
Project management
Anivo will handle project management and rapidly drive the project forward

Regular Jour Fixes with the core team
Core team is continuously involved. People and time resources are used as sparingly as possible by Anivo.

Decisive precondition for a successful project: Clear commitment and the necessary decision-making authority are present in the project team.
Project procedure and coordination
with the concerned departments
How
does this work in practice?
Find out more about Switzerland's most successful Bancassurance business case.